The Reading Ranch® Diagnostic and Assessment Services
The Reading Ranch is excited to announce the latest addition to our business, Diagnostics and Assessment Services.  Our commitment to preeminence to our clients has brought us two of the absolute best people in the field.  Dr. Tammy Stephens and Dr. Stewart Pisecco share The Reading Ranch's values and commitment to client service and absolute preeminence.  Please take a moment and read their bios below. We are blessed to have them on our team.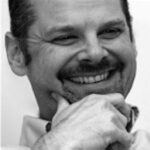 Dr. Stewart Pisecco is a licensed psychologist who began his career at the University of Houston where he was a tenured Professor in the Department of Educational Psychology.  His research and instruction focused on the assessment and treatment of ADHD, behavioral problems, and reading difficulties.  He is also a former Fulbright Research Scholar. His research has been published in academic journals including the Journal of American Academy of Child and Adolescent Psychiatry, Journal of Clinical Child Psychology, and Journal of Learning Disabilities. He has consulted with many of the countries largest school systems on issues related to ADHD, reading difficulties, and mental health.
Why Diagnostics and Assessments at The Reading Ranch
The addition of Diagnostics and Assessment Services enables The Reading Ranch to provide a complete offering for literacy-based education for PreK-6th grade.
For nearly 20 years, we have provided intervention and enrichment to thousands of students. Our Diagnostic services provide comprehensive assessments that our clients need and have requested for years.
The combination of these services sets The Reading Ranch apart, allowing us to offer even more vital, unique, and seamless programs for our clients.
Educational Diagnostic Services, including Full Dyslexia Testing, Measuring IQ, Psycho-Educational for ADHD, Identifying Learning Differences, and Early Childhood Psycho-Educational Evaluations for Learning Strengths, Weaknesses, & Needs. Additionally, Monitoring Changes, Progress, and Response to Intervention.
Our 30 minute initial consultations are free of charge.
For more information please fill out our form      →   →     →    →   →
Reading Ranch Diagnostic Inquiry