December 2023
Make up Classes for November 23 and 24
Closed from December 18th, 2023 – January 2nd, 2024
(Not included in the billing)
Calendar 2023
We are starting back on Monday, January 2nd!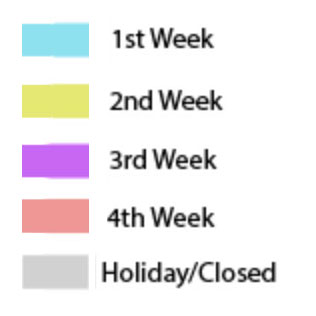 The Reading Ranch pricing is based on 4-week sessions.  There are 12 sessions each year.
These sessions do not follow a strict monthly cycle. However, they generally adhere closely to the month's beginning and ending dates.
For the convenience of our clients, we invoice on the 1

st

 of each month.  But the first week of the session may begin either before or after the 1

st

 of the month.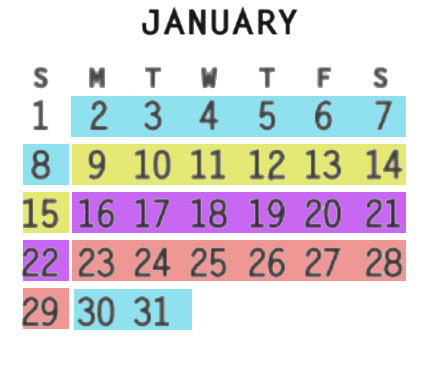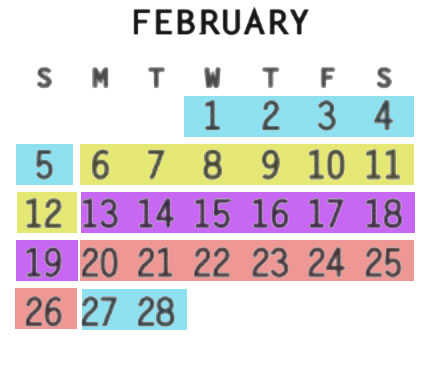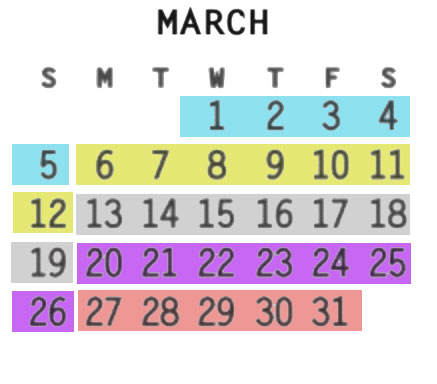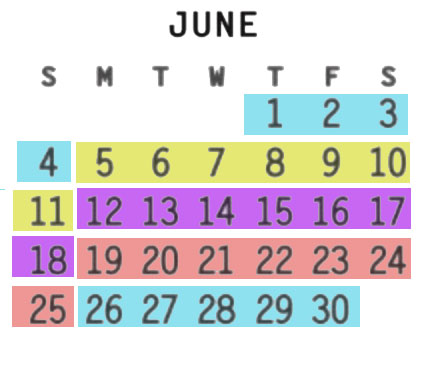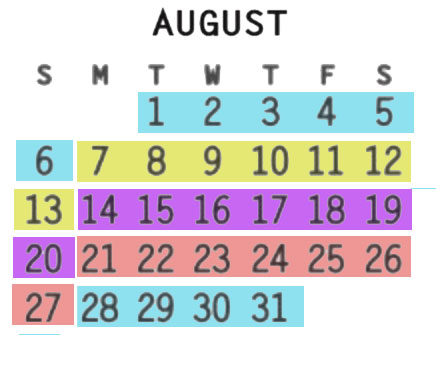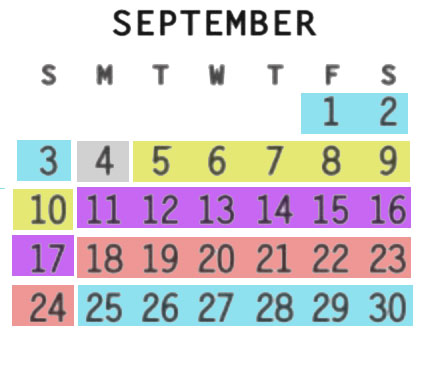 January
Open on Monday Jan 2nd
March
Closed from March 13th to 19th for Spring Break – NOT BILLED.
April
Close on 9th Easter Sunday – Make up classes offered.
May
Closed on May 29th for Memorial Day – Make up Classes offered.
July
Close on July 3rd to July 9th (Not included in the billing).
September
Close on September 4th for Labor Day – Make Up Classes offered.
November
Close on November 23rd and 24th for Thanksgiving – Makeup Classes Offered.
December
Close from December 18th, 2023 – January 2nd, 2024 (Not included in the billing).