The Reading Ranch pricing is based on 4-week sessions.  There are 12 sessions each year.
These sessions do not follow a strict monthly cycle. However, they generally adhere closely to the month's beginning and ending dates.
For the convenience of our clients, we invoice on the 1

st

 of each month.  But the first week of the session may begin either before or after the 1

st

 of the month.
For example: The "March" session begins on February 28

th

and ends on April 3rd (4 weeks).  The June session begins on May 30

th

and ends on June 26th (4 weeks).
The "December" session in 2022 starts on November 21st and will end on December 18th (4 weeks)..
Please direct any questions on billing and our schedule to the Center Managers or to: info@readingranch.com .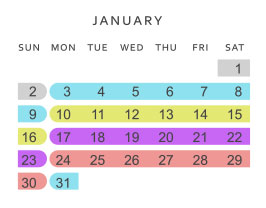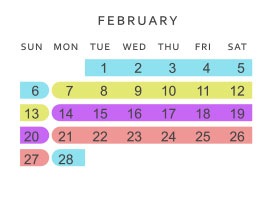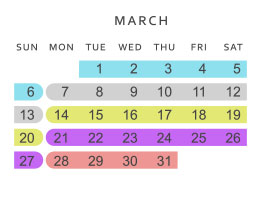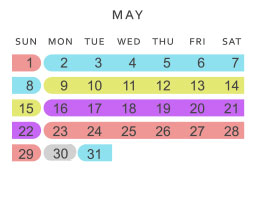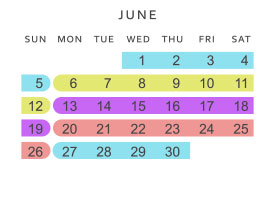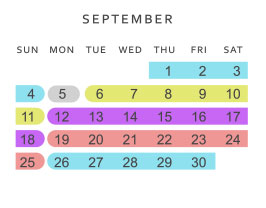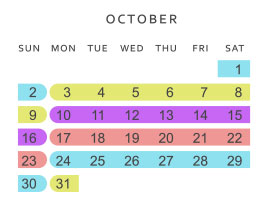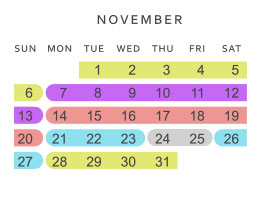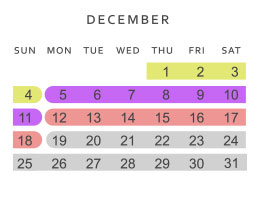 March
Closed from March 7th to 13th for Spring Break (NOT INCLUDED IN THE BILLING)
April
Easter Sunday(Closed April 17th – Makeup classes offered)
May
Closed on May 30th for Memorial Day – Make up Classes offered
July
Closed on July 4th to July 10th (Not included in the billing)
September
Closed Sept 5th for Labor Day – Makeups offered
November
(Closed on November 24-25 for Thanksgiving) – Makeups offered
December
Make up Classes for November 24 and 25
Closed from December 20th, 2022 – January 2nd, 2023 (Not included in the billing)