How Reading & Writing Go Hand-In-Hand
Appears in Life in Castle Hills Magazine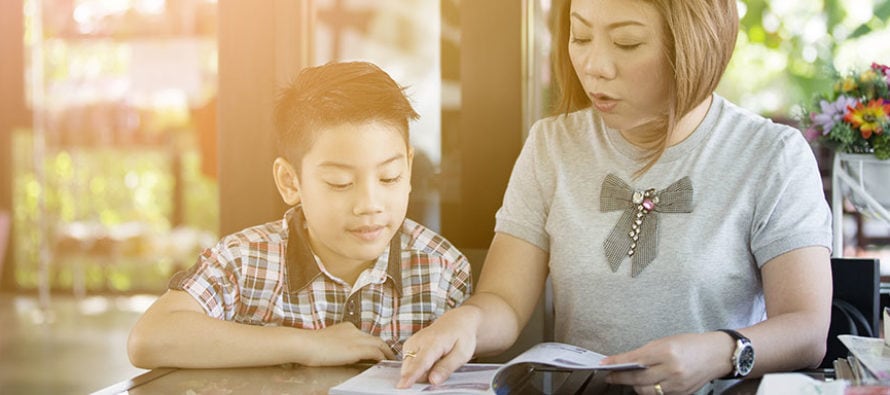 The Reading Ranch Writer's Workshop
The Reading Ranch Writer's Workshop provides an interactive approach that focuses on building the writing process by developing a student's ideas and transforming them into a polished writing piece.
Penmanship & Handwriting
The Reading Ranch's handwriting improvement program focuses on stroke development, legibility and appropriate spacing between words.
Modeled Writing
We sit around a circle with the children and use writing boards during a think-aloud strategy session. A Reading Ranch teacher will be jotting down students' ideas using our writing wall. Since students struggle greatly with getting their ideas going, modeling the writing process is critical. Students need to visually see how writing is done. We take the time to discuss and problem-solve interactively.
Shared Writing
A Reading Ranch teacher will scribe the words but the students are now invited to contribute ideas while the teacher writes. Lots of discussions are taking place, and we encourage questions and provide answers. Think-alouds continue to be part of this shared writing session.
Guided Writing
A Reading Ranch teacher will provide feedback and redirect young writers using prompts and clues to expand their ideas and develop organization. Oral discussions of sentences will be discussed before writing. Small groups are encouraged for creative writing as many children struggle with formulating ideas. Teacher-student conferences are encouraged, and support is given in areas of struggle such as clarity, form, individual voice, and grammar.
Independent Writing
This is when a student writes fluently and makes connections while expanding their vocabulary and critical thinking. Students are encouraged to refer to charts and other materials to revise and edit composition. A child must also have time to share their writing creation. Not only will this step provide student recognition, but a chance to receive feedback.
The four stages of teaching effective writing (Modeled, Shared, Guided, Independent) is a gradual release from teacher-directed to independence.