How to Encourage Critical Thinking Skills While Reading: Effective Strategies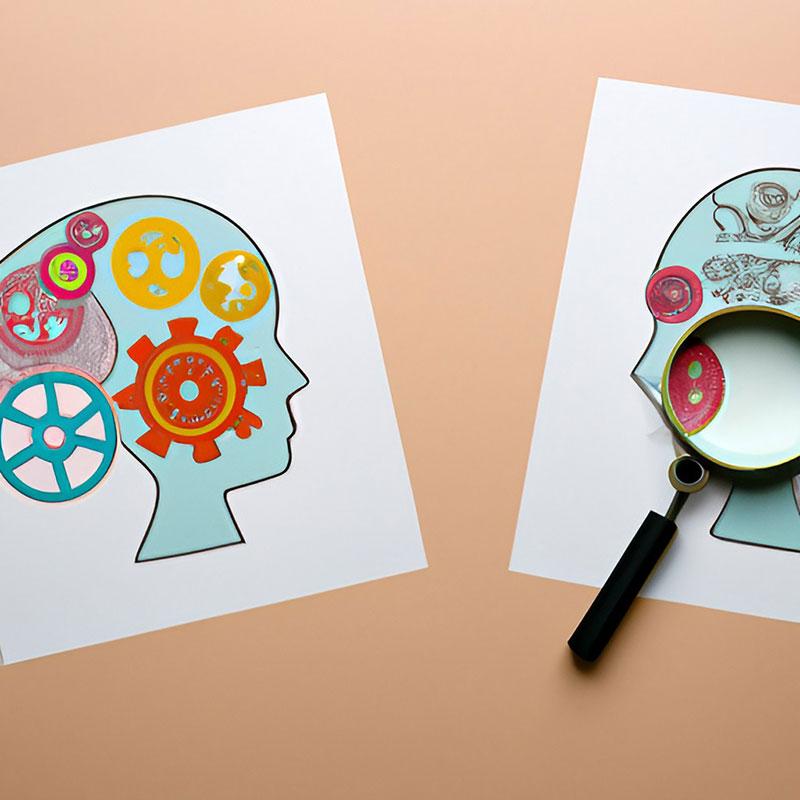 Encouraging critical thinking skills while reading is essential to children's cognitive development. Critical thinking enables them to engage deeply with a topic or a book, fostering a better understanding of the material. It is a skill that does not develop overnight but can be nurtured through various strategies and experiences.
One effective way to cultivate critical thinking in children is by sharing quality books with them and participating in discussions that facilitate an exchange of ideas and opinions. Through these conversations, children can draw on their existing knowledge, problem-solving abilities, and experiences to expand their understanding of a subject.
Parents and teachers help kids think more deeply about things. They can do this by answering questions that help kids compare different ideas, look at things from different angles, guess what might happen, and develop new solutions.
Importance of Critical Thinking Skills in Reading
Critical thinking helps us understand what we read better. It helps us ask questions and think more deeply about the text. Critical thinking skills can help us analyze, evaluate, and understand what we read.
By incorporating critical thinking, readers can differentiate between facts and opinions, forming their views based on logical reasoning and evidence. This ability is particularly crucial in today's information abundance, where readers are often exposed to biased or unreliable content. According to Critical Thinking Secrets, using critical thinking in reading allows learners to exercise their judgment in assessing the credibility of the information.
Furthermore, critical thinking promotes creativity and problem-solving skills. Practicing critical thinking allows learners to devise new and innovative ideas to address various challenges. This skill improves academic performance and prepares young minds for future professional endeavors.
Engaging with quality books and participating in thought-provoking discussions can nurture critical thinking abilities in children. Reading Rockets emphasizes the importance of exposing children to texts that challenge their thinking and encourage them to ask questions, fostering the development of critical thinking skills over time.
Teachers also play a significant role in promoting critical thinking in the classroom. Employing various instructional strategies, such as problem-based learning, asking open-ended questions, and providing opportunities for group discussions, can help students cultivate critical thinking habits.
Developing a Reading Environment That Fosters Critical Thinking
Creating a reading environment that promotes critical thinking enables students to engage with texts more deeply and develop essential analytical skills. The following sub-sections outline strategies for choosing thought-provoking materials and encouraging open discussions.
Choosing Thought-Provoking Materials
Selecting suitable reading materials is critical to stimulating critical thinking among students. Teachers should look for texts that:
Are relevant and relatable to students' lives and interests
Present various perspectives and diverse characters
Pose challenging questions and open-ended problems
By incorporating such texts into the classroom, students can be exposed to new ideas and viewpoints, promoting critical thinking and engagement with the material. For instance, in Eight Instructional Strategies for Promoting Critical Thinking, teachers are advised to choose compelling topics and maintain relevance to foster critical thinking
Encouraging Open Discussions
Fostering an environment where open discussions occur is essential to promoting critical thinking skills while reading. Teachers should:
Create a culture of inquiry by posing open-ended questions and encouraging students to form opinions and debates
Facilitate discussions by asking students to explain their thinking processes and share their interpretations of the text
Respect all opinions and viewpoints, emphasizing that the goal is to learn from each other rather than reach a "correct" answer
Students who feel comfortable participating in discussions are more likely to develop critical thinking skills. The Reading Rockets emphasizes the importance of reading together and engaging in conversations to nurture critical thinking in children.
Active Reading Strategies
Active reading is an essential skill for encouraging critical thinking skills while reading. This involves consciously engaging with the material and connecting with what you know or have read before. This section discusses key strategies that can help you become an active reader.
Annotating and Note-Taking
Annotating the text and taking notes as you read allows you to engage with the material on a deeper level. This process of actively engaging with the text helps you to analyze and retain information more effectively. As you read, it is important to make marginal notes or comments to highlight key points and draw connections between different sections of the material.
Asking Questions While Reading
One important aspect of critical reading is questioning the material. This means not taking everything you read at face value and considering the author's interpretation and opinion. As you read, develop the habit of asking questions throughout the process, such as:
What is the author's main argument?
What evidence supports this argument?
How is the information presented in a logical manner?
What are the possible opposing viewpoints?
By asking questions, you can better understand the author's viewpoint and the evidence presented, which helps to develop your critical thinking skills.
Summarizing and Paraphrasing
Summarizing and paraphrasing are essential skills for critical reading. Summarizing the material allows you to condense key points and process the information more easily. Paraphrasing, or rephrasing the ideas in your own words, not only helps you better understand the material, but also ensures that you're accurately interpreting the author's ideas.
Both summarizing and paraphrasing can enhance your critical thinking skills by compelling you to analyze the text and identify the main ideas and supporting evidence. This way, you can make informed judgments about the content, making your reading more purposeful and engaging.
Active Reading Strategies
Developing critical thinking skills while reading literature involves a comprehensive understanding of various literary devices. This section highlights three primary aspects of literary analysis: Recognizing Themes and Patterns, Analyzing Characters and Their Motivations, and Evaluating the Author's Intent and Perspective.
Recognizing Themes and Patterns
One way to foster critical thinking is through recognizing themes and patterns in the text. Encourage students to identify recurring themes, symbols, and motifs as they read. Additionally, examining the relationships between different elements in the story can help create connections and analyze the overall meaning.
For example, in a story about the struggles of growing up, students might notice patterns in the protagonist's journey, such as recurring conflicts or milestones. By contemplating these patterns, learners can engage in deeper analysis and interpretation of the text.
Analyzing Characters and Their Motivations
Character analysis is an essential aspect of literary analysis, as understanding characters' motivations can lead to a thorough comprehension of the narrative. Encourage students to analyze the motives behind each character's actions, focusing on the factors that drive their decisions.
For instance, in a novel where two characters have differing goals, have students consider why these goals differ and how the characters' motivations impact the story's outcome. This exploration can lead to thought-provoking discussions about human behavior, facilitating the development of critical thinking skills.
Evaluating the Author's Intent and Perspective
Critical thinking is essential to evaluating the author's intent and perspective. This process involves deciphering the underlying message or purpose of the text and analyzing how the author's experiences or beliefs may have influenced their writing.
One strategy for accomplishing this is to examine the historical or cultural context in which the work was written. By considering the author's background, students can better understand the ideas or arguments presented in the text.
For example, if reading a novel set during a significant historical period, like the Civil Rights Movement, understanding the author's experience can help students analyze narrative elements, enhancing their critical thinking abilities.
Methods to Encourage Critical Thinking Beyond Reading
While reading is essential to developing critical thinking skills, it can be further enhanced by incorporating certain activities in daily routines that promote critical thinking.
Debates and Group Discussions
Debates and group discussions are excellent methods for encouraging critical thinking. By participating in debates or discussions, learners exchange diverse ideas, challenge each other's reasoning, and evaluate the strength of their arguments. These activities require participants to think and respond quickly, synthesize information, and analyze multiple perspectives.
Teachers and parents can facilitate debates and group discussions by selecting topics that are relevant and related to the subject matter. Promoting respectful dialogue and modeling effective listening skills are also important aspects of setting up successful debates or discussions.
Exploring Other Media Formats
In addition to reading, exploring other media formats like documentaries, podcasts, and videos can help stimulate critical thinking in learners. Different mediums present information in unique ways, providing learners with various perspectives and fostering a more comprehensive understanding of the topic.
Using diverse media formats, individuals can compare and contrast information, question what they know, and further develop their analytical skills. It is essential that educators and parents encourage learners to explore these formats critically, assessing the credibility of the sources and ensuring accuracy in the information consumed.
Assessing Progress and Providing Feedback
Developing critical thinking skills while reading requires continuous assessment and feedback. Monitoring students' progress in this area and providing constructive feedback can help ensure development and success.
Setting Measurable Goals
Establishing clear, measurable goals for critical thinking is vital for both students and educators. These goals should be specific, achievable, and time-bound. To effectively assess progress, consider using a variety of assessments, such as:
Classroom discussions
Reflective writing assignments
Group projects
Individual presentations
These different assessment methods can help determine if students are reaching their critical thinking goals and guide educators in adjusting their instruction as needed.
Providing Constructive Feedback
Constructive feedback is essential for students to improve their critical thinking skills. When providing feedback, consider the following guidelines:
Be specific and focused on the critical thinking aspects of students' work
Link feedback directly to the established goals and criteria
Encourage self-assessment and reflection
Highlight strengths and areas for improvement
Offer realistic suggestions for improvement
By implementing these strategies, educators can ensure that students receive the necessary support and guidance to develop their critical thinking skills while reading.